Sukey - Keeping demonstrators safe, mobile & informed.
: "Sukey, New York, MayDay 2012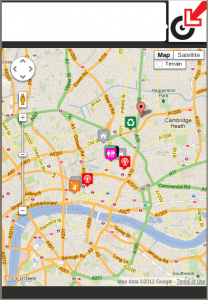 Some of the Sukey team have come over to New York in order to help with communications this MayDay. We have customized our little webapp to help you keep track of what's going on during May 1st. We have put together a map of all the published actions and marches and will publish more information throughout the day via Twitter and on the map itself.
View http://sukey.org/mayday on your smartphone to keep you safe, mobile and informed and for a timely overview of what's happening on the ground. Tweet with #sukeynyc to send us reports, photos or videos – or submit a report to Sukey directly, when you click on the dinosaur head to bring up a menu and then select the reporting tool."
'via Blog this'